During the next months we will be presenting some of the lab's research in conferences and symposia in Berlin, Madrid, Aarhus, London and Tokyo. We'll share some links here soon.

In December 2022, Maria was invited to the studios of the Spanish Radio and Television Corporation (Radio Clásica – RTVE.es) to discuss her research on learning biases in musicians and present the labs' latest findings. The interview was conducted for the programme Wavelength (Longitud de Onda), of which Maria has been a long-term collaborator. During the interview, she also talked about her upcoming project, "Understanding Performance Anxiety". Here you can listen to the podcast.One of the pleasures of presenting at the programme Longitud de Onda, in addition to talking to the presenters Yolanda Criado and Fernando Blazquez, is to choose musical excerpts for the audience. Maria chose, among other things, some pieces by star American composer Caroline Shaw.
Our project "Understanding Performance Anxiety" has been funded by the Strategic Research Fund at Goldsmiths until July 2023. In collaboration with KCL, the Royal College of Music, University of Birmingham and UCL, we will use behavioural, neuroscientific and computational approaches to understand learning biases in musicians and the effects of pharmacological aids on musical performance.
Stay tuned!

We have started a new collaboration with video game company Square Enix (UK). In this collaboration, which also includes Dr Peter Holland at Goldsmiths, we will use neuroscientific methods to understand video game performance and user engagement. Stay tuned!
Some of the students in the lab are presenting their work this spring and summer at different conferences, such as SysMus22 (Ghent), Data Natives (London), or Biomag 2022 (Birmingham).

See details here

Maria will be supervising a new PhD project on Brain-Computer interfaces, funded by our external industry partner BrainControl and LiquidWeb Srl during 2021-2024. The project will be co-supervised by Dr. David Landi at BrainControl.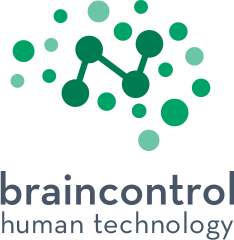 During the 2020-2021 phase of the Covid-19 pandemic this website was not updated. Like most activities, conferences and talks were postponed or cancelled. But we are back! During 2021 we've given several talks at conferences and institutions and continued our collaboration with the Spanish Radio and Television Corporation.
We're only announcing some relevant news for June 2021:
Maria is happy to go back to the Neurosciences and Music VII conference, which will take place online / in Aarhus during 18-21 June 2021. She is presenting a symposium with colleagues Shinichi Furuya, Peter Pfordrescher and Giacomo Novembre. Before the conference she will also be giving a lecture during the Aarhus Summer School in Music Neuroscience. Come join us!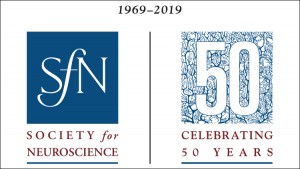 During this past winter break 2018-2019, I had the opportunity to engage with the public in my hometown Madrid and talk about my research. I went to the studios of the Spanish Radio and Television Corporation (Radio Clásica – RTVE.es) to contribute to their programme Wavelength (Longitud de Onda) again as expert in Music and Neuroscience. I also had a fantastic time talking about our work on brain-body interactions during music performance as an invited speaker for the Neuroencounters at the Nirakara Institute (Centre for Cognitive Science) in Madrid. Check out the broadcast of my talk in Youtube.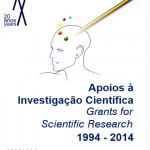 We are developping new collaborations with industry partners for our MSc in Computational Cognitive Neuroscience at Goldsmiths. Some of the confirmed partners are Sony Computer Science Laboratory and Bayer AG.
After a few summer months presenting at interesting conferences, working on some papers and grants, I am happy to announce two important news for the Autumn:
I am going to join the Centre for Cognition and Decision Making at the Higher University of Economics, Moscow, Russia, as a Research Leader Fellow (part time position in addition to my main position at Goldsmiths). There I will mainly supervise new exciting MEG projects. In addition, together with my colleague Max Garagnani from the Computing Department at Goldsmiths, we are launching the new MSc in Computational Cognitive Neuroscience at Goldsmiths.