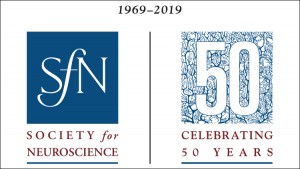 Here together with the organisers and other speakers, while I try an amazing exoskeleton developped at Sony CSL!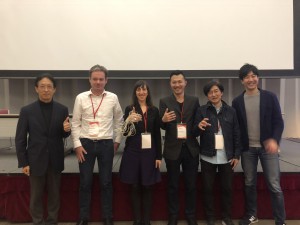 During this past winter break 2018-2019, I had the opportunity to engage with the public in my hometown Madrid and talk about my research. I went to the studios of the Spanish Radio and Television Corporation (Radio Clásica – RTVE.es) to contribute to their programme Wavelength (Longitud de Onda) again as expert in Music and Neuroscience. I also had a fantastic time talking about our work on brain-body interactions during music performance as an invited speaker for the Neuroencounters at the Nirakara Institute (Centre for Cognitive Science) in Madrid. Check out the broadcast of my talk in Youtube.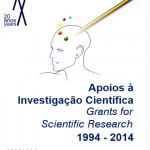 We are developping new collaborations with industry partners for our MSc in Computational Cognitive Neuroscience at Goldsmiths. Some of the confirmed partners are Sony Computer Science Laboratory and Bayer AG.
After a few summer months presenting at interesting conferences, working on some papers and grants, I am happy to announce two important news for the Autumn:
I am going to join the Centre for Cognition and Decision Making at the Higher University of Economics, Moscow, Russia, as a Research Leader Fellow (part time position in addition to my main position at Goldsmiths). There I will mainly supervise new exciting MEG projects. In addition, together with my colleague Max Garagnani from the Computing Department at Goldsmiths, we are launching the new MSc in Computational Cognitive Neuroscience at Goldsmiths.